HAND HELD METAL DETECTOR: V160
Sale price
$0.00
Regular price
59 people are viewing this right now
Product Description
Technical Data
Packaging and Shipping
Accessories
Download
| | |
| --- | --- |
| Unit Dimension | 380(L)* 120(W)* 90(H) mm |
| Power voltage | standard 9V battery |
| Operating voltage | 7V-9V |
| Alarm Sound | ≥75dB(A) |
| Pin | 30-60mm |
| 64-Pistol | 180-195mm |
| 6 inch Knife | 160-180mm |
| Steel ball with 20mm diameter | 120mm |
| One Yuan coin | 75-100mm |
| Operating Current | <50mA |
| Alarm terms | sound (vibration) and light alarm simultaneously |
| Waterproof | IP31 |
| Operation Frequency | 40KHz |
| Weight | 200g |
It can be recharged. It needs 4-6 hours for charging. (the charger and rechargeable battery order will be  additional) .Rechargeable Battery Kit, Allows recharging without removing the battery. Includes environment-friendly, Cadmium-free Ni-MH battery and charger. Four levels of sensitivity. Low sensitivity, normal sensitivity, high sensitivity, and ultra-high sensitivityy; long battery life to meet the continuing needs.
Portable metal detector. Convenient to take.
HighSensitivityy for handheld devices designed specifically for the detection of magnetic and non-magnetic metal objects
Ultra-highSensitivityy can be used to detect extremely small non-magnetic metal objects specifically.
With three forms of sound, light, and vibration alarms can be adapt to check in various environments.
Power voltage:7.4V lithium-ion battery, 9V Ni-MH batterie
Material shock, impact-resistant ABS plastic.
Ultra-long standby about 100 hours long standby time, dedicated lithium up to 500 hours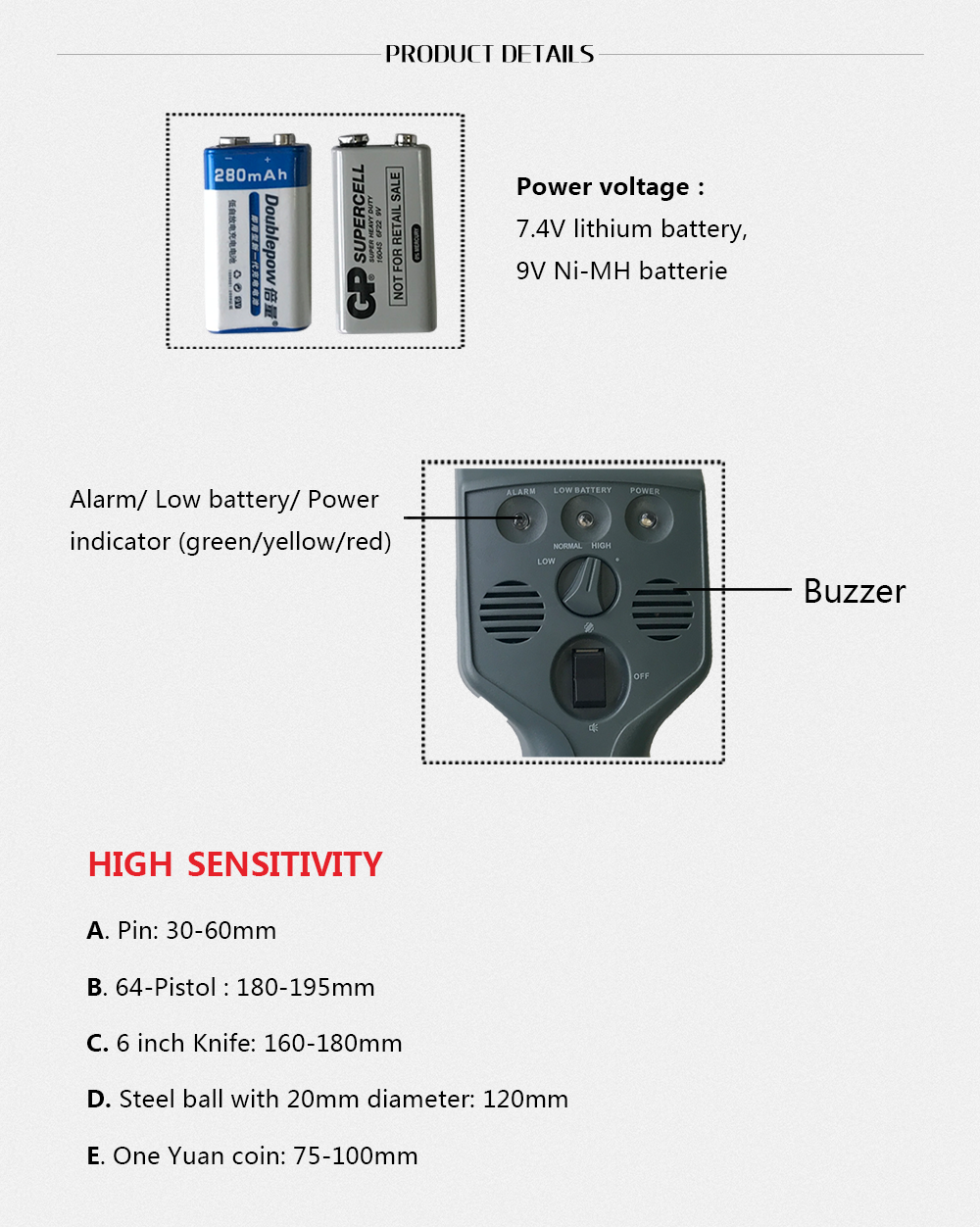 Product packaging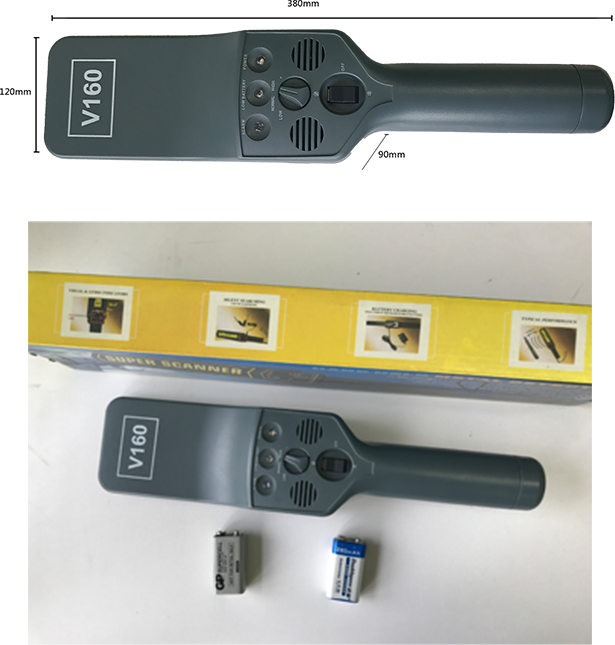 Scope of application
It is suitable for the quick security check, where intelligent management of channels is required, such as subway stations, customs ports, airports, railway stations, hospitals, schools, communities, supermarkets, clubs, enterprises, and institutions.