X-ray Baggage Scanner: SF5030C
General Specifications
Tunnel Size: 500 (W) ×300 (H) mm
Conveyor Speed: 0.22m/s
Conveyor Max Load: 100 kg
Single inspection dosage: < 1.32μGy
Wire Resolution: 38AWG
Steel Penetration: 10mm
Film Safety: For ISO 1600

X-RAY GENERATOR
Orientation: Upward
Tube Current:0.6mA
Anode Voltage:80KV
Angle: 60°
Generator cooling/working periods:
Sealed oil bath with forced air/100%

63 people are viewing this right now
X-ray Baggage Scanner: SF5030C
Sale price
$0.00
Regular price
Product Description
Packaging and shipping
Accessories
Download
Download 2
| | |
| --- | --- |
| Tunnel Size | 500 (W) ×300 (H) mm |
| Conveyor Speed | 0.22m/s |
| Conveyor Max Load | 150 kg |
| Single inspection dosage | < 1.32μGy |
| Wire Resolution | 40AWG(0.0787mm metal line) |
| Steel Penetration | 40mm |
| Film Safety | For ISO 1600 |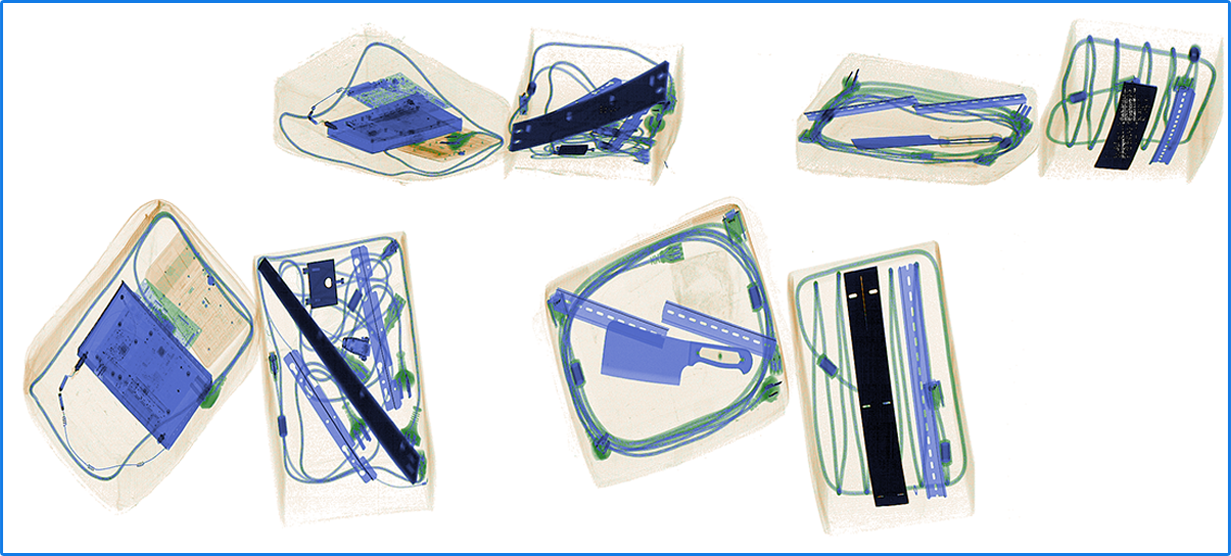 SF5030C X-ray safety detection equipment can display pseudo color and black and white images, with simple and efficient operation, with reasonable human design. We provide a fully intelligent and secure inspection system for our customers.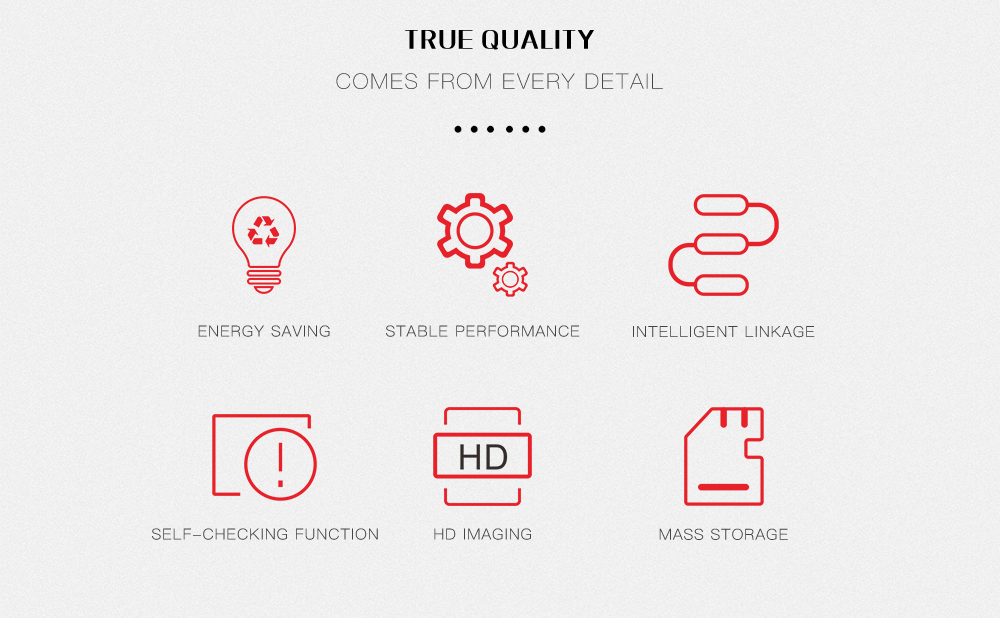 Color material identification: Organic objects in orange, inorganic objects in blue, and mixture in green Assist to detect drug and explosive powder
Color quality: 24-Bit real colors based on materials;
X-RAY Sensor: L-shaped array detector, 24bit
High-resolution 19-inch color LCD display
Super image enhancement: Image detail is more distinct
High penetration display: Increase the contrast of bright area in the image to make the area that is easy to penetrate appear more clearly
 Orientation: Upward;
Tube Current: 0.4~1.2MA(adjustable);
 Anode voltage: 140-150KV;
X-ray divergence angle: 80 °;
Generator cooling/working periods: sealed oil bath with forced air/100%;


Product details:
   

A: X-ray sensor—L type photodiode array detector (energy), 24 bit-depth;
B: Display—High-resolution liquid crystal display, 24-bit color;
C: Color management architectures—Different color, different matter;
D: Inverse、white/black/colorized—To compare these images to find the suspected dangerous goods;
E: To eliminate organic、Inorganic out—In view of the most important image;
F: Edge enhancement—The edge of the image is more clear;
G: High penetration—Make the image more thorough, to look at every goods in one image ;
H: Zoom in/zoom out—Make the image bigger, make the image smaller;
I: 1 time the size of the image—Make the image back to 1 times the size of the image;
J: Brighter/darker—Make image more bright /make the image darker;
K: Replay—Playback all images on the screen at current, and be able to do the next steps.
Product packaging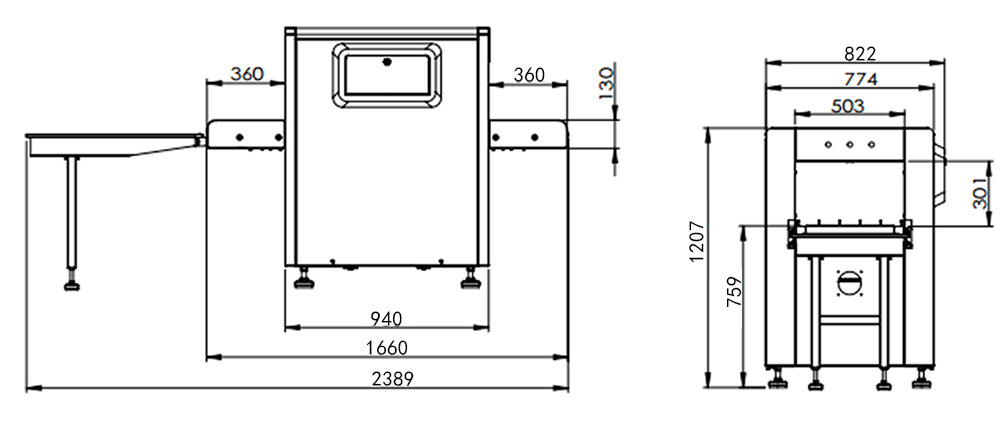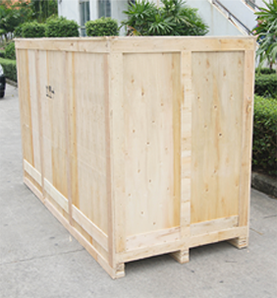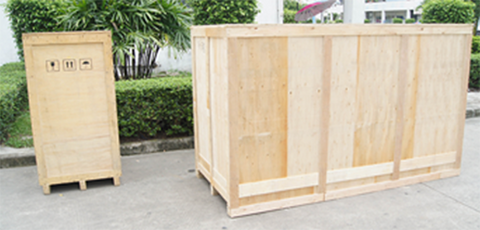 It is suitable for the security check, where intelligent management of channels is required, such as subway stations, customs ports, airports, railway stations, hospitals, schools, communities, supermarkets, clubs, enterprises, and institutions.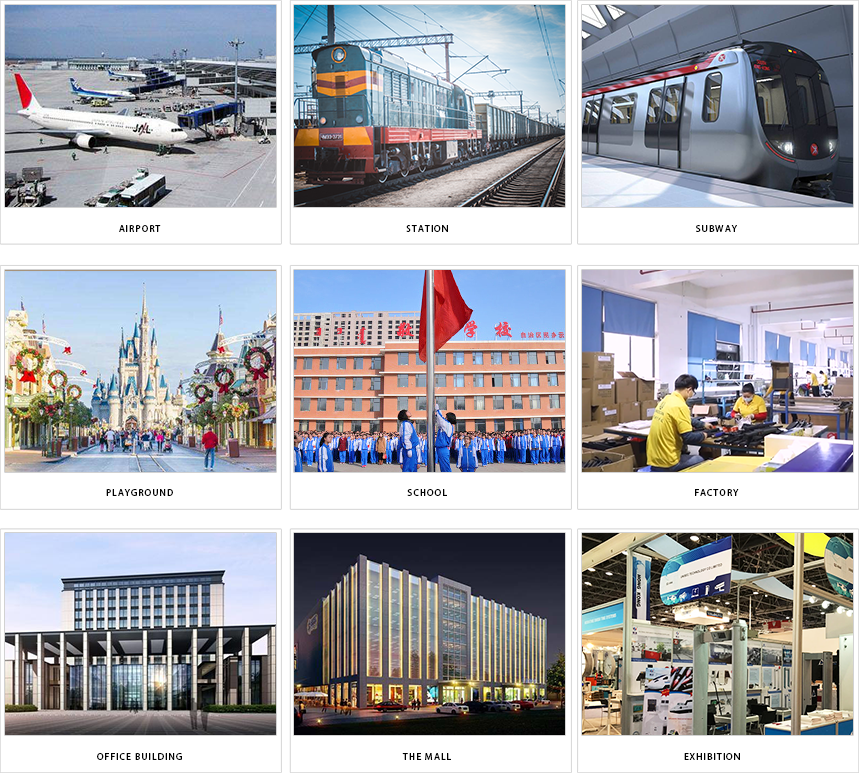 dflgkjsdfhgsjgksdfgofsjfguiogjfsdogjlksdfgjdfsg
Height :
Leanth :
Product Weight :
Shipping Weight :